Today was a rather entertaining Sunday round of golf in my regular group.  One of my playing partners a.k.a. opponents was having some pants scripting issues.  It seems he was given a pant script when it should have been a shorts script.  During the front nine, his pants were driving him nuts for some reason.
At the turn we stopped at the cafe for our usual drinks, food, and pit stop.  Upon meeting back up on the 10th tee, the pant script challenged player had apparently changed to shorts, until I looked closer: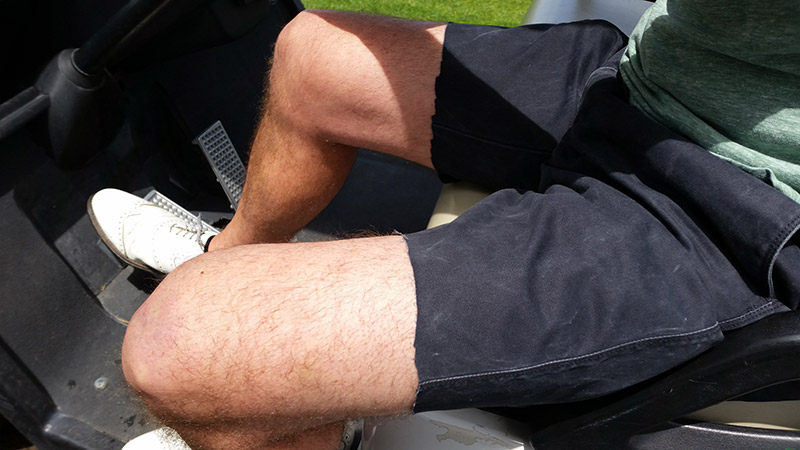 He actually borrowed some scissors from the pro shop and cut his pants off.  I'm a firm believer of "whatever it takes to shoot a good golf score" and his new cutoffs worked.  He played much better on the back nine.
Not sure what part of his clothing he will cut off next Sunday…